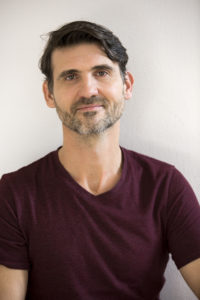 Arnaud Philibert is a senior yoga and meditation teacher.
As a child, he was passionate about history and spirituality. That led him to walk the Camino of Santiago in Spain and to explore ancient and sacred places in both Europe and Asia. After an intense period of sadhana in Tantra Yoga and Vajrayana (Tibetan Buddhism), he met Sahajananda in 2007 and started a series of Hridaya Silent Meditation Retreats with him.
He lives with his family close to Longeval.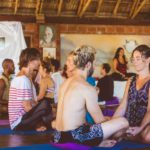 The Art of Love
April 23, 2020
This workshop is designed to reclaim the unity between sexuality, love and sacredness. It will guide you to discover the sacred flavour of lovemaking, to awaken your senses, to enrich your intimate understanding, to be more creative and spontaneous, and to channel the sexual energy in reaching altered states of consciousness, profound love and intimacy. Read more.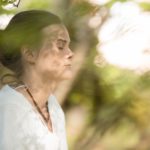 10-Day Hridaya Silent Meditation Retreat
April 29, 2020
The Hridaya Silent Meditation Retreat is a unique 10-day immersion experience which focuses on accessing our real and essential nature, the supreme and divine Self, atman, through an artful integration of meditation and yoga techniques. During the retreat, we address broad aspects of the Spiritual Heart, from a variety of traditions including esoteric Christian, Sufi, and Kashmir Shaivism. The atmosphere will be one of agape and strong spiritual support. Read more.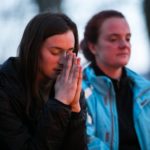 3-Day Hridaya Silent Meditation Retreat
April 29, 2020
The 3-Day Hridaya Silent Meditation Retreat is an intensive course designed both for those who want to have a first experience of a meditation retreat and those who don't have enough time for a 10-day retreat. Read more.